by Campbell Campbell
In Just Us: An American Conversation, Claudia Rankine invites us to dinner and presents the quiet murmurs of white fragility and white privilege through various personal experiences in bleak prose. We are exposed to her interiority which is critical yet willing to educate readers in these seemingly various moments, but as I kept reading, I realized that she is pivoting around the same moments over and over again. Did you see it the first time? How can I adjust the angle, or context, to help you understand? This isn't a use of montage but of repetition so that the reader cannot plead ignorance.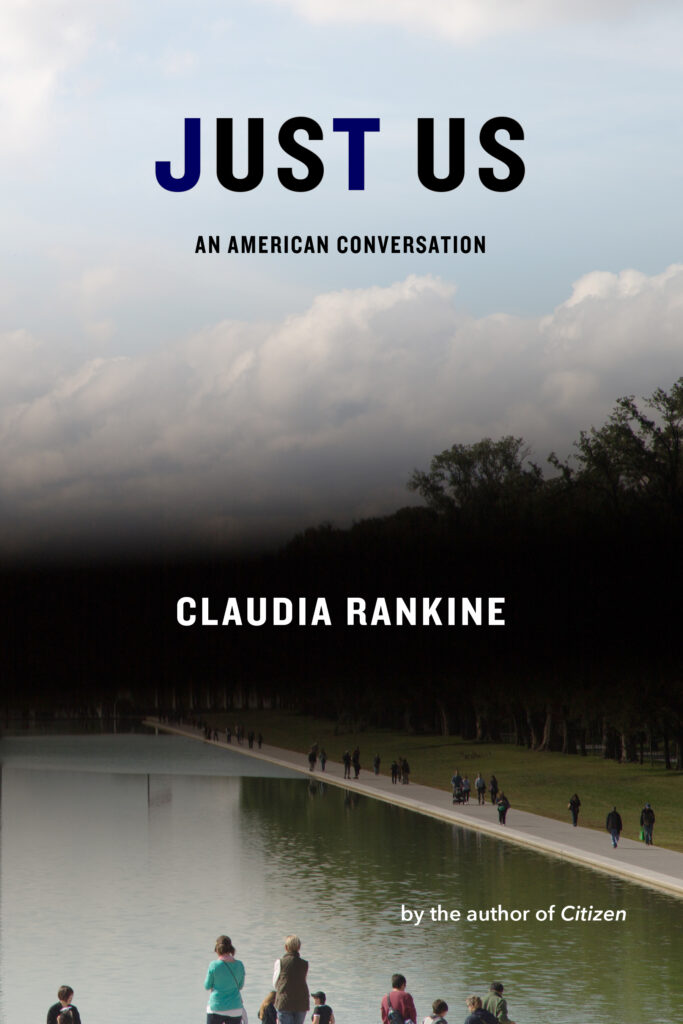 Rankine employs lineages of anti-racist thinkers from Robin DiAngelo to Toni Morrison to Ta-Nahisi Coates to analyze her personal experiences with strangers and friends, even fact checking her own assumptions on racism and whiteness at the end of each section. We should have a reflective reading as we work through this text (and it is work to analyze ourselves in terms of this text). Rankine doesn't want the reader to be comfortable in these scenes as she implicates the characters and all readers in racist maneuvers. Rankine writes,"Never mind that the capacity to set himself outside the pattern of white male dominance is the privilege. There's no outrunning the kingdom, the power, and the glory." 
Provocative, thoughtful, and intimate, Rankine is showing us the potential productivity of questions and thinking through what is intuitive about racial discourse. Yet it isn't enough to devour this text in one's freetime; we must approach racial conversations with a new awareness to collapse the boundary between the historical self and personal self, opportunity and privilege, theory and practice.
Just Us: An American Conversation by Claudia Rankine available through Graywolf Press.