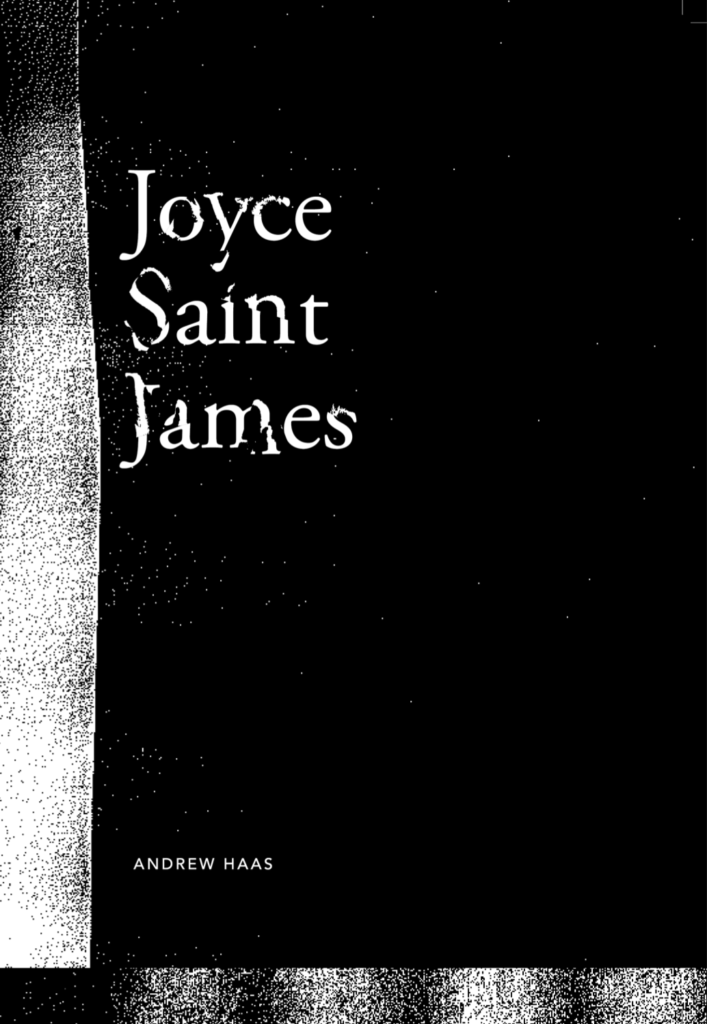 James Joyce's lifelong interest in medieval thought, particularly in figures such as St. Thomas Aquinas, Dante, and St. Patrick, is today generally recognized. And although the small volume of studies about the topic undermatch its significance, there have also been several preliminary surveys into the study of the figure of the pilgrim in Joyce's work (Holloway, 212-225; Toro Santos, 101-114; Szczeszak-Brewer, 1-25). No work to date, however, has explored the significance of Joyce's inheritance of the historical phenomenon of the medieval Irish "perpetual pilgrimage," or "pilgrimage ex patria." Joyce self-consciously adapted this tradition of "perpetual pilgrimage" not only as a model for his own life as an Irishman in exile on the European continent, but also, in Ulysses and other works, as a mode of thinking about individual movement and escape within the constraining social structures of twentieth century urban modernity.
As early as the seventh century, the Irish ideal of pilgrimage or peregrinatio was formally and functionally distinct from both the definitions of pilgrimage on the medieval continent and from typical definitions today. "Pilgrimage," by the standard definition, involves a voyage to a holy site with intent to return home afterward. But in what Kathleen Hughes has called "perpetual pilgrimage," and other sources refer to as "pilgrimage ex patria," or simply the Irish peregrinatio, Irish pilgrims undertook pilgrimages explicitly intending never to return to their homes, nor, often, even to Ireland (Hughes, 143; Riain-Raedel, 17-21). Perpetual pilgrimage was one instantiation of the longstanding tradition of Christian hermetic asceticism, an act of self-sacrifice made still harsher by the particular structure of Irish law and society. A medieval Irish person's legal and social status, as well as cultural identity, was defined within a series of nesting bonds—to family, kin group, nation or polity (túath), Ireland as a whole. The difference in binding power between the two foremost levels of community—the túath and Ireland generally—is reflected in a division between "greater" and "lesser" perpetual pilgrimage. The lesser pilgrimage is a departure from the túath, a small group of about 3000-5000 people, which was the primary social structure from which an Irish person received support and protection and to which one was fiscally and socially obliged (Hayes-Healy). The greater pilgrimage, on the other hand, is a pilgrim's extrication from the less infrastructurally and legally binding but more deeply culturally binding structure of the Irish nation as a whole, in which were invested the conventions of law, language, religion and tradition that individuated an Irish person as distinct from foreigners. The perpetual pilgrimage thus represented a complete sacrifice of social identity and legal rights, a renunciation not only of worldly comforts but of the innermost moorings of a pilgrim's subjectivity.
Many of Ireland's most renowned saints, such as St. Columba, St. Columbanus, and St. Fursey, undertook perpetual pilgrimages, establishing over the course of their travels foreign monasteries and hostels for perpetual pilgrims. The decentralized and mobile quality of Irish peregrinatio suited itself well to the evangelization of much of pagan Europe, allowing Irish pilgrims to be received by noblemen and Teutonic kings (Hughes, 144). But by the middle of the eighth century the Irish ideal of peregrinatio became increasingly subjected to restriction and regulation by both papal decree and internal Irish legislation. Around 600, a variety of modes of monasticism and pilgrimage coexisted in Western Europe, from the Irish exilic model to the monastic ideal of perpetual prayer found in the Burgundian monarchy (Helvetius and Kaplan, 280); by the beginning of the next century, this variety came to be seen by the papacy as a problem requiring standardizing reform. That the church hierarchy had such a keen interest in curtailing the movement of Irish perpetual pilgrims suggests that the common perpetual pilgrim of the seventh century "Age of the Saints," so highly regarded in Ireland for centuries, may have behaved quite differently (and had quite a different background) from the valorized saints of this period like Columbanus and Fursey, whose legacy is preserved in history only through the rosy lens of hagiography. Many of the Irish pilgrims were criminals; peregrinatio was often imposed as a punishment for a sin or crime, either as only temporary exclusion or permanent banishment. In the "Penitential of Cummean," for example, a monk who commits a murder "shall die unto the world with perpetual pilgrimage" (qtd. in Hughes, 145). For a saintly pilgrim, total erasure from the legal and economic structure of the túath was a component of the brutal ascesis and self-sacrifice that valorized one's pilgrimage, but this function also ran in the opposite direction: those who found themselves burdened under legal obligations such as debt and marriage could also dissolve these problems by becoming pilgrims, thereby erasing their legal status within their community.
Developments in commerce and transitions in early medieval Irish economy were also necessary for the birth of the perpetual peregrine ideal. Perpetual pilgrimage can be understood as responsive to, and made possible by, the transition of sectors of Ireland from the fifth to the tenth century from an agricultural economy that resembled a less productive subsistence economy to an economy of "agricultural and commodities surplus beyond the needs of subsistence and local lordly-client socio-economic relationships" that produced the necessary conditions for widespread maritime trade (Loveluck and O'Sullivan, 20). Some of these territories, like Brega, with its eastern coasts along the Irish Sea, have furnished archeological evidence of extensive trade in various foodstuffs, hides, leather, vellum, livestock, and slaves; this trade produced a merchant class which was relatively free of the top-down control associated with kings and lords (21). As the anthropologist Paul Clastres has written, transition from a subsistence to a surplus economy is rarely welcomed, except by rulers; the imperative for accumulation destroys the sense of leisure that subsistence agricultural societies enjoy and lays the groundwork for greater coercive political power (197-203). In early medieval Ireland we see an interesting case in which the rise of this undesirable economic transition simultaneously produced a viable escape route from itself: a network of sea routes that facilitated the relatively autonomous classes of merchants and perpetual pilgrims. A telling way this alignment of economic forces manifests in the literary and hagiographic tradition of Irish peregrinatio is an imaginative fixation upon the sea and ships. As Wooding argues, in Adomnán's hagiography of the perpetual pilgrim Saint Columba a wide range of terms for ships appear—barca, cimbul, curucus, longenauis, nauis—indicating that a variety of types of ships, Irish and foreign, would have been commonly observed along the Irish coasts during this time. A number of accounts romanticized perpetual pilgrims who had simply jumped into a rowboat and floated off to sea, or those "who had stolen away" in these merchant ships with no destination in mind "because they wished for the love of God to be on pilgrimage, they cared not whither" (Hughes, 143). In its shifting of imaginative emphasis from land to sea, Irish peregrinatio reasserts the traditional Christian ascetic devotion to what Deleuze calls "smooth space," space that is not yet "territory": as John the Baptist once emerged from the desert dressed in camel skins and eating locusts, Irish pilgrims set off without maps into the wild sea in oarless dinghies. This interrelation between commercial networks and the exilic impulse in the imagination of the perpetual pilgrims, I will argue, is what motivates Joyce's excavation and revision of this arcane ideal for the new context of colonized Dublin in relation to the metropolises of twentieth-century Europe.
In Ulysses, Stephen explicitly identifies his own exilic faith with the faith of Columbanus, noting that they each left behind their dying mothers in Ireland: "His mother's prostrate body the fiery Columbanus in holy zeal bestrode. She was no more: the trembling skeleton of a twig burnt in the fire, an odour of rosewood and wetted ashes" (2.144). The events of Ulysses take place in the shadow of Stephen's failed ventures in Paris. Stephen explicitly understands this regression and failure as a failure to fulfill the Columbanic model of peregrinatio: "You were going to do wonders, what? Missionary to Europe after fiery Columbanus. Fiacre and Scotus on their creepystools in heaven spilt from their pintpots, loudlatinlaughing: Euge! Euge!" (3.194). Stephen measures his exilic impulsion against that of Columbanus (and of Fiacre and Scotus), and feels he has returned to Dublin because his, in comparison, is laughably deficient. But if Joyce admits the early deficiency of his exilic impulse in comparison to his peregrine forefathers, he does so only to enact a radical misprision of the nature of this impulse, and of Irish peregrinatio itself.
Joyce poses Stephen's identification with Columbanus, and with other perpetual peregrini, as exiles from Ireland in opposition to the vulgar nationalism that many in modern Ireland then associated with that golden age of "Saints and Sages." As with most uses of the "golden age" mytheme, its popular deployment in Ireland as a trope tended to be reactionary: "the citizen" in Ulysses recalls this period of mythic perfection in Irish piety to imply that Bloom cannot, as John Wyse suggests, "love his country like the next fellow," because Bloom, as a jew, is necessarily excluded from what the citizen characterizes as the Columbanic tradition of evangelical Christianity and proto-nationalism: "That's the new Messiah for Ireland! says the citizen. Island of saints and sages!" (12.1642). In reality, the alliance between Irish peregrinatio and social structures and religious hierarchy was always characterized by a certain uneasiness, because perpetual pilgrimage involved an extrication of the pilgrim from obligations to family, the túath, accumulated debts, judicial punishments, and even, to an extent, immediate religious institutions (cloisters, monasteries, and so on). It is true, as I described earlier, that this forsaking of the immediate "law of the father" was always said in hagiography to be undertaken under a professed obedience to a higher law, a higher father. This was precisely Columbanus's justification: that he was merely obeying God the Father's command to Abraham, "Get out of your native land, and away from your family, and from your father's house, into a land that I will reveal to you." For Joyce, however, the law of the "higher father" of the church is just as ungrounded as the law of more immediate patriarchal structures, for they are established upon the same fiction, the "apostolic succession" of "paternity": "Fatherhood, in the sense of conscious begetting, is unknown to man. It is a mystical estate, an apostolic succession, from only begetter to only begotten […] founded and founded irremovably because founded, like the world, macro- and microcosm, upon the void. […] Paternity may be a legal fiction" (9.844).
Notably, while hagiographies of Columbanus stress his devotion to the "higher father" as his motivation for pilgrimage, Joyce never articulates the saint's motivation this way, nor does Joyce even suggest an object toward which Columbanus strives. Rather, the Columbanic model is instructive because it exemplifies the necessity of extricating oneself from all nets of Ireland, even one's family, if one is to exceed narrow nationalisms. Joyce insists in his revision of the Columbanic legacy that the tradition of Irish pilgrimage was always fundamentally about escape from the social apparatus, about "exile," rather than evangelizing in subservience to said apparatus—a claim that, as outlined earlier, remains controversial in parsing the motives of revered saints like Columbanus but certainly holds true for the masses of criminals, debtors, and beggars that voluntarily undertook or were forced into perpetual pilgrimage in order to escape social obligations or criminal sentences. "Exiles" were at once the most innocent and the most guilty children of Ireland; their decision to leave its shores might be the most freely taken or the most harshly imposed. The resonances with Joycean exile are blatant: the degree to which Joyce's own "exile" was truly a matter of compulsion or election is a basic question of Joyce scholarship, yet put in this context I think clearly a reductive one. For Joyce, the pilgrim's election and compulsion prove to be as definitionally codependent and invertible as paternal authority and its subversion of itself.
Indeed, these two invertible dyads—the guilt/innocence of the patriarch, his compulsion/election to become an exilic pilgrim—tend to become superimposed in the Joycean catalogue. In Finnegans Wake, Joyce made much of the penal ambiguity of the Irish pilgrimage: the perpetual pilgrims' "highly continental evenements, for meter and peter to temple an eslaap, for auld acquaintance, to Peregrine and Michael and Farfassa and Peregrine, for navigants et peregrinantibus" are motivated alternately "after nonpenal start, […] sansfamillias" (398) or under judicial compulsion from the "perplexedly uncondemnatory bench (whereon punic judgeship strove with penal law)" (90). Sometimes, the compulsion for pilgrimage is "nonpenal" but suspiciously "sansfamillias"; at others, the court's attitude toward the patriarchal pilgrim may be "uncondemnatory," but only "perplexedly"; and in this ambiguous judicial scenario, "punic judgeship" is allied with "penal law." It is also worth noting that the latin term peregrinus that Joyce heavily puns on in these passages carries the same dikastic and etiological ambiguities, signifying both "ascetic pilgrim" and "condemned exile" in its usage in Irish hagiography (Charles-Edwards, 104), and in the Roman Imperial period referring both to foreign travelers and to the disenfranchised barbari whose lands had been subsumed by imperial expansion.
In this Joycean framing, Stephen's "apostolic succession" of Columbanus as an exilic prototype, and Columbanus's own excuse that he was leaving Ireland on Father Abraham's example, both enact this inherently subversive, creative logic of repetition against the rigid restrictions of law. Both are exercises in what Deleuze in Difference and Repetition describes as "challenging the law as secondary, derived, borrowed or 'general'; denouncing it as involving a second-hand principle which diverts an original force or usurps an original power. […] By adopting the law, a falsely submissive soul manages to evade it and to taste pleasures it was supposed to forbid" (5). Challenging the immediate demands of law and social convention as secondary (in particular, to Christ's teachings) was of course the modus operandi of the perpetual pilgrim. Columbanus justified his departure from his dying mother by quoting Christ's imperative: "'Have you not heard,' was his only answer, 'the words of the Saviour: 'He that loveth father or mother more than Me, is not worthy of Me'?'" (Metlake, 23-24). Columbanus's departure, however, was by no means an obvious inheritance from the Christian saintly tradition. Augustine himself—whom Columbanus had read but showed little interest in (O'Hara, 164)—condemned North African gyrovagues as heretical, accused them of selling false relics, and referred to them pejoratively as "circumcelliones" ("barn-circlers") for their tendency to be found begging among peasants (Wood, 42). Like the Wakean jury, anyone weighing Columbanus's justification of his actions as mere repetition of Christian example might well be ultimately "uncondemnatory," but only "perplexedly." The innovations of the Irish peregrinatio do not represent a simple reenactment of historically condoned saintly models, but a creative, subversive repetition.
Similarly, a strong contender for Stephen's central thematic "plot arc" in Ulysses would be his guilt about his explicitly Columbanic leaving of his dying mother for France and his refusal to pray for her before her death. Not only does this anxiety of Stephen's open the novel, it reappears precisely at what might be called the novel's "climax" in the "Circe" section, when Stephen hallucinates his mother's ghostly return. One need not be a committed Freudian to see, as has often been remarked, that Stephen's mother in "Circe" represents something like a quite literal "return of the repressed," her ghost mirroring back to Stephen his guilt about his peregrine rejection of social obligations and laws. In The Nets of Modernism, Maud Ellmann has elaborated the unfolding contradiction between Stephen's ambition to produce himself ex nihilo in Portrait and his increasing awareness in Ulysses of his intractable entanglement, as citizen and as subject, in the social fabric that produced him (3-13): this social fabric appears composed, on the one hand, of the nets Stephen aims to fly by, and on the other, of the far-reaching web of navelcords to which he owes his particular subjectivity ("The cords of all link back, strandentwining cable of all flesh," 3.37). In "Circe," Stephen confronts this contradiction most overtly through his guilt about his mother, who appears as a representative of this generative social fabric and the conventions that bind it together, specifically its obligation to sympathetic prayer, all of which Stephen has rejected. "I pray for you in my other world," Stephen's mother says through "ashen breath," "Years and years I loved you, O my son, my firstborn, when you lay in my womb" (15.4203). Stressing her devotion even in death to the nets of social convention that are the "womb" of Stephen's subjectivity even as he refuses them, Stephen's mother herself enacts a kind of vicious repetition of a martyr's example, inverting Stephen's refusal to pray by praying for him even from beyond the grave. (Here she, as conceived by Stephen, could be said to desire not to reify the selfless prayer of the saints, but to repeat and maliciously pervert this prayer, in order to wound and to provoke guilt.) Contra the common nationalistic image of Columbanus, Stephen's "repetition" of the Columbanic model can be understood as precisely such a "fallen" repetition, to provisionally adopt, ironize, and move beyond the nets of his social production even as he must perpetually, ineluctably, confront them.
Beyond the personal repetition that characterizes Stephen's relation to Columbanus, Joyce also poses the historical and economic realities of modern Ireland as a "fallen" repetition of Columbanus's Ireland, in which a burgeoning surplus economy allowed pilgrims to escape along trade routes newly produced by commodity trading along certain Irish coasts. Accordingly, the literary imagination of the period became increasingly fixated upon ships, and poets and hagiographers expanded their vocabularies with new seafaring terminology, spurred on by the manifold types of foreign vessels that appeared in Irish waters for the first time (Loveluck, 20). Similarly, in Portrait, when Stephen first arrives in Dublin, his first inklings of his exilic impulse manifest in an imaginative fascination with a commercial network of sea-trade: "The vastness and strangeness of the life suggested to him by the bales of merchandise stocked along the walls or swung aloft out of the holds of steamers wakened again in him the unrest which had sent him wandering" (57). Similarly, Joyce's short story "Eveline" recounts a young woman's failure to escape Ireland ("Escape! She must escape!", 258) via the expanding network of transatlantic steamship lines to follow her love interest, Frank, who himself earns his income from these lines. Thoroughly ensnared in the social "nets" that Stephen aims to fly by, Eveline is captivated by Frank's sailor stories, which center on the escape routes afforded by the sea, depicting transitory encounters in foreign lands and a lifestyle of perpetual exile. Frank exotically colors these descriptions, as Adomnán did in his hagiography of Saint Columba, with extensive enumerations of the names of foreign vessels: "He told her the names of the ships he had been on and the names of the different services. He had sailed through the Straits of Magellan and he told her stories of the terrible Patagonians." (257).
Some Marxian scholars, most notably Terry Eagleton, have criticized Joyce's conception of politico-economic relations in history as insufficiently dialectical in its supposed extrapolation of specific Irish history to over-generalized universals: "The ironic overtotalization of Ulysses is a pedantic travesty of modern European aesthetics […] dialectical mediation is disrupted: immediate and universal are either too comically close for comfort or riven apart" (36). It is true that in Finnegans Wake, and less totalizingly in Ulysses, Joyce saw this type of Irish exodus as an eternally recurring archetype of Irish history: Finnegans Wake makes frequent mention of the flight of the Irish "wild geese" following the Williamite War ("having flown his wild geese, alohned in crowds to warnder on…" 49), and early in Ulysses Stephen remembers associating in Paris with the "Son of the wild goose, Kevin Egan of Paris" (3.164). It is also true that Joyce aligns more with Nietzsche's model of eternal return than with teleological historical models like Deasy's Christian teleology ("All history moves towards one great goal, the manifestation of God," 2.351) or more strictly "dialectical" materialisms with their apparel of Hegel-derived dialectical contradictions and teloi. But Joyce's conception of history and political economy nonetheless resonates with a more Deleuzian Marxism, in conceiving networks of capital within history as a determining force characterized by repetition and mutation, an "immanent system that constantly moves its limits and constantly re-establishes them on an expanded scale" (Pellejero, 102). As just outlined, the moments of Joycean "becoming-pilgrim," which repeat and revise the Columbanic "becoming-pilgrim," are always characterized by a sudden epiphanic broadening of a character's imagination qua geographic and commercial networks and sometimes even by a Marx-flavored intuition of Dublin's specific historical situation within and determination by global networks of commodity exchange ("the bales of merchandise […] wakened again in [Stephen] the unrest which had sent him wandering…").
The compatibility of Joyce's revision of perpetual pilgrimage with a Deleuzian model suggests new possibilities, beyond the scope of this paper, for reading Joyce's approach to historical repetition in light of Joyce's emphasis upon the multiplicity and overdetermination of material realities and relations of power, rather than posing them within a dialectical relation. If the Joycean method were merely, as Eagleton charges, one of increasingly generalizable similarity—if the relation it emphasized between the political economies of Columbanus's Ireland and the Ireland of the twentieth century were one of simple resemblance—this would indeed prove a reactionary (or at least counterproductive) flattening of difference into identity, no better than the citizen's deployment of the era of "Saints and Sages" to reify an essential, perpetually self-identical "Irishness" that is and always has been. But, as we have seen, Joyce's method is not an exercise of resemblance—which trades in generalities, universals, laws—but rather an exercise that produces ever-increasing difference, parody, and subversion by means of repetition. In "The Eighteenth Brumaire," Marx himself famously posed the relation between Napoleon and his nephew Napoleon III not as a dialectic but as a decidedly Joycean repetition of parodic paternity ("first as tragedy, then as farce"). Joyce's version proceeds by a Viconian generative degeneracy: "First as Christ, then as Columbanus, then as Stephen, then as… , then as…"

Works Cited
Butler, Judith. "Imitation and Gender Insubordination." Cultural theory and Popular Culture: A
Reader, University of Georgia Press, 2006.
Charles-Edwards, Thomas. "The Social Background to Irish Peregrinatio." The Otherworld
Voyage in Early Irish Literature: An Anthology of Criticism, edited by Jonathan Wooding, Four Courts Press, 2014, pp. 94–108.
Cixous, Hélène. L'exile de James Joyce: ou l'art du remplacement. Bernard Grasset, 1968.
Clastres, Pierre, et al. Society against the State. Basil Blackwell, 1977.
Deleuze, Gilles. Difference and Repetition. Translated by Paul Patton, Columbia University
Press, 1994.
Deleuze, Gilles, and Guattari Félix. A Thousand Plateaus: Capitalism and Schizophrenia.
Translated by Brian Massumi, University of Minnesota Press, 1987.
Dyas, Dee. Pilgrimage in Medieval English Literature: 700-1500. Brewer, 2010.
Eagleton, Terry. "Nationalism: Irony and Commitment." Nationalism, Colonialism and
Literature, University of Minnesota Press, 1990, pp. 23–42.
Ellmann, Maud. The Nets of Modernism: Henry James, Virginia Woolf, James Joyce, and
Sigmund Freud. Cambridge University Press, 2010.
Ferreiro, López. Historia De La Santa A. M. Iglesia De Santiago De Compostela. Vol. 5, Impr.
Del Seminario Conciliar Central, 1898.
Hayes-Healy, Stephanie. "Irish Pilgrimage", in: Encyclopedia of Medieval Pilgrimage.
Consulted online on 19 February 2018.
Helvetius, Anne-Marie, and Michel Kaplan. "Asceticism and Its Institutions." The Cambridge
History of Christianity, vol. 3, Cambridge University Press, 2008, pp. 275–298.
Holloway, Julia Bolton. "Semus Sumus: Joyce and Pilgrimage" Thought: Fordham University
Quarterly, vol. 56, no. 2, 1981, pp. 212-225
Hughes, Kathleen. "The Changing Theory and Practice of Irish Pilgrimage." The Journal of
Ecclesiastical History, 11(2), 1960, pp. 143-151.
Joyce, James. A Portrait of the Artist as a Young Man and Dubliners. Barnes & Noble Books,
2004.
Joyce, James. Finnegans Wake. Edited by Robbert-Jan Henkes et al., Oxford University Press,
2012.
Joyce, James. Occasional, Critical, and Political Writing. Edited by Kevin Barry, Oxford
University Press, 2008.
Joyce, James. Ulysses. Edited by Hans Walter Gabler et al., Vintage Books, 1993.
Loveluck, Christopher, and Aidan O'Sullivan. "Travel, Transport, and Communication to and
from Ireland, c. 400-1100." The Irish in Early Medieval Europe: Identity, Culture, Religion, edited by Roy Flechner and Sven Meeder, Palgrave Macmillan, 2016, pp. 19–37.
Metlake, George. Life and Writings of Saint Columban. Dolphin Press, 1914.
O'Hara, Alexander. Jonas of Bobbio and the Legacy of Columbanus. Oxford University
Press, 2018.
Pellejero, Eduardo. "Minor Marxism: An Approach to a New Political Praxis." Deleuze Studies,
vol. 3, 2009, pp. 102–118., doi:10.3366/e1750224109000737.
Percy, Thomas. Reliques of Ancient English Poetry. Edited by Henry Wheatley, Project
Gutenberg, www.gutenberg.org/files/45939/45939-h/45939-h.htm.
Riain-Raedel, Dagmar Ó. "The Irish Medieval Pilgrimage to Santiago De Compostela." History
Ireland, vol. 6, no. 3, 1998, pp. 17–21.
Rowe, Erin Kathleen. Saint and Nation: Santiago, Teresa of Avila, and Plural Identities in Early
Modern Spain. The Pennsylvania State University Press, 2011.
Szczeszak-Brewer, Agata. Empire and Pilgrimage in Conrad and Joyce. University Press of
Florida, 2011.
Toro Santos, Antonio Raúl de. "Pilgrim Shadows in Joyce's Work." Papers on Joyce, 17/18,
2011-2012, pp. 101-14.
Wood, Neal. "'Populares' and 'Circumcelliones': The Vocabulary of 'Fallen Man' in Cicero and
St. Augustine." History of Political Thought, vol. 7, no. 1, 1986, pp. 33–51.